Horseback Riding Adventure at Hidden Palms Ranch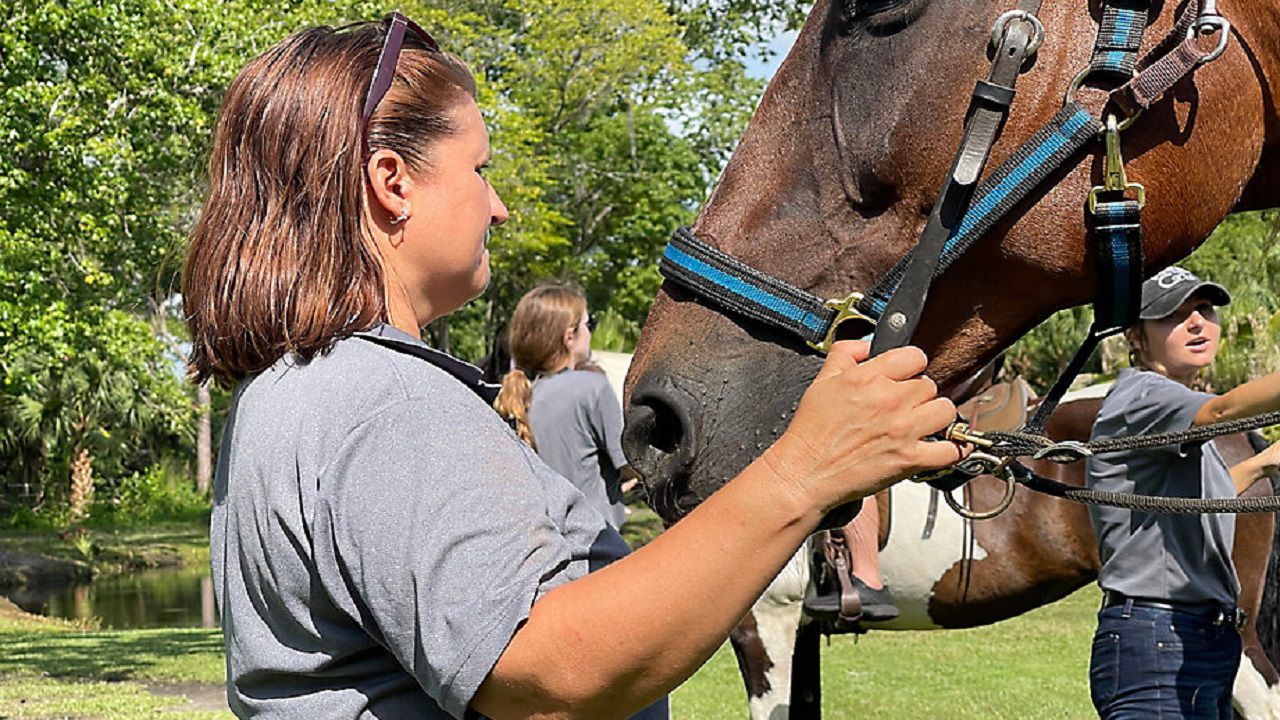 SEMINOLE COUNTY, Fla. — Beki Herrbach begins most days at Hidden Palms Ranch relaxing under the trees, shaded from the Florida sun, while packing gentle giants for a day on the trails.
For Herrbach, rubbing shoulders with horses is a lifelong passion. She started riding very young, with her sister, and got her own horse when she was 10 years old.
---
What do you want to know
Beki Herrbach and her husband own the Hidden Palms Ranch in the Sanford area
The ranch offers guided rides with dedicated staff and a team of nine horses
To see a full list of tour options and for more information, visit the ranch's website
---
"We had friends who had ranches," Herrbach said. "So it was easy to get a place to go horseback riding, and we both loved it so much."
It was a passion she pursued from childhood to adulthood in one of her first jobs. Growing up in the area, she worked at Arabian Nights dinner show on horseback aged just 19.
After her marriage, Herrbach and her husband purchased the ranch in Sanford, initially to tend to their own horses, but later realized they wanted to share this little piece of paradise with others.
Six years ago, Hidden Palms Ranch was born.
The ranch offers guided treks with dedicated staff and a team of nine horses. The trails wind through the lush foliage of the Sanford area, and you can take on a variety of hikes as they are on the trails six days a week and four times a day.
Herrbach and his team's dedication to showcasing the beauty of the area and the loving nature of their horses gives them pride, and they said they hope to continue to do so for many years to come.
"They're my family and that's what I want people to feel when they come here – to ride with a friend," Herrbach said. "You know, we try to keep it family oriented and small and intimate so everyone feels like they're having a unique experience coming here.
Hidden Palms Ranch is open six days from 9 a.m. to 6 p.m. It is closed on Mondays.