Jason Collett set to return to horse riding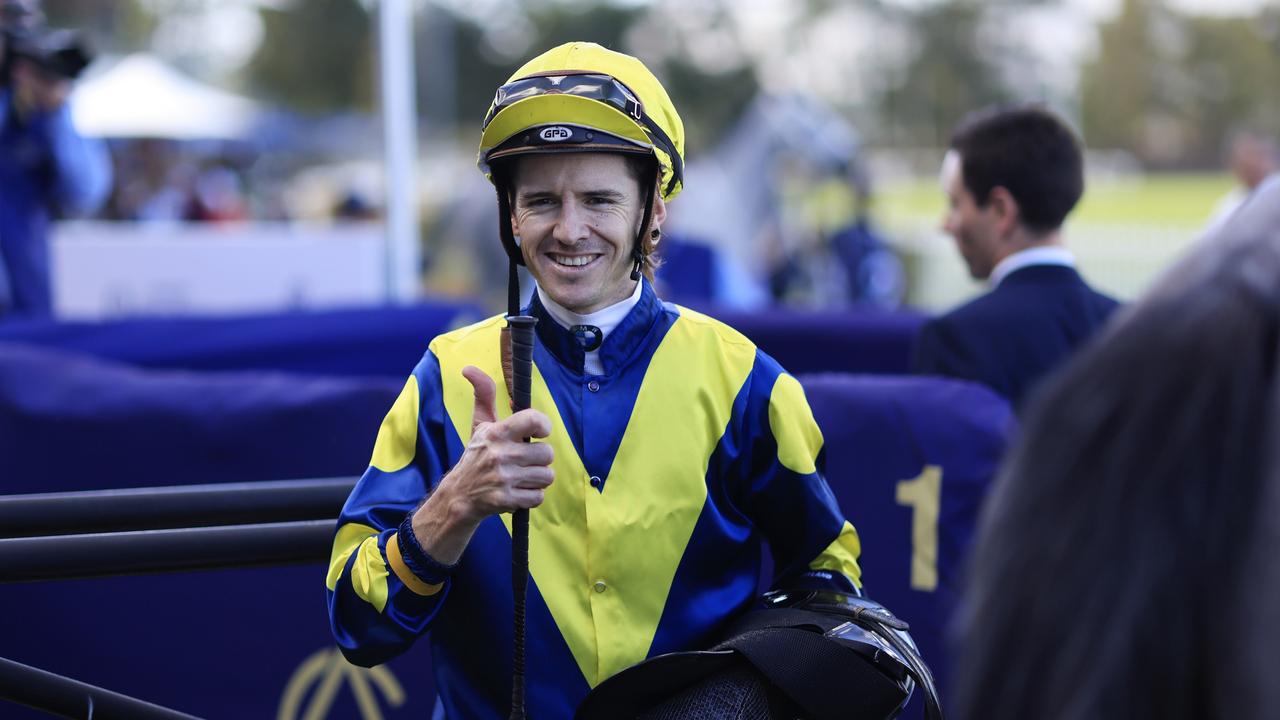 Top jockey Jason Collett will be visiting the doctor next week and he hopes a riding permit is in sight.
Sidelined jockey Jason Collett will visit the optimistic doctor next Tuesday, when he expects he can return to racing.
The star rider got off to a great start for the Autumn Carnival before a fall to the Warwick Farm midweek schedule on March 23 ruled him out for Tancred Stakes day and the Championships at Randwick.
Collett fell from Flambeur when the out-of-competition horse stumbled near the 300m mark in a 2400m contest. The horse was unhurt in the incident, but Collett was taken to hospital in Liverpool with a broken collarbone which required surgery.
Prior to the fall, Collett was second in the Sydney Jockeys' premiership behind heartbreaking leader James McDonald, but in recent weeks Hugh Bowman has moved ahead of Collett who is recharged and ready to return to work.
"I've been away for a few weeks and since we've been home Clare (Cunningham) has had me do a few things around the house and it's been fine," he said.
"I'm going to see Dr Duckworth next Tuesday and if he clears me I have a few rides lined up next Saturday in Hawkesbury.
"If I need a little more time, so be it, I'm confident we're in the home stretch now.
"It all boils down to what the x-ray shows, that will give me a clear timeline, but going by what it feels like, I'm optimistic it's healed well."
Originally published as Jason Collett set to find out when he will return from injury