Alyssa Peterson, 10, is the happiest child you can meet.
According to her mother, Traci, she jumps and bounces all day. She loves reading and math. She could spend all day writing and animating her own comics. She loves to draw, build with Legos and listen to music while bouncing on a yoga ball.
From the outside, she looks like every other 10-year-old. But inside, she struggles daily.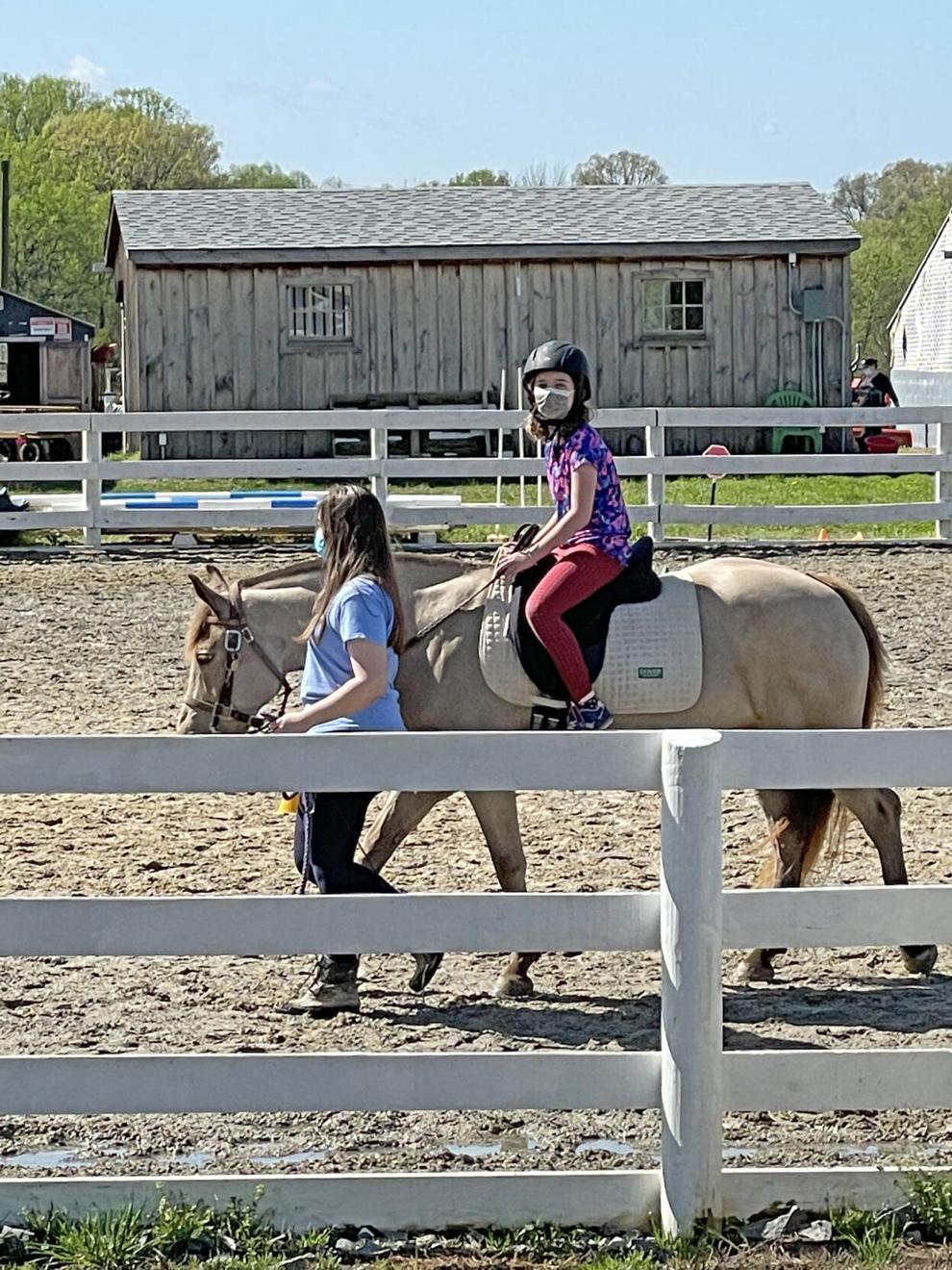 Alyssa has Autism Spectrum Disorder (ASD).
"She feels such frustration at being misunderstood, not being able to communicate 'typically,' and not being able to express herself so that others understand and accept her," Traci explained.
Alyssa was born without her corpus callosum, the largest single structure in the brain that connects the two hemispheres. As a result, she couldn't even physically cross the midline of her body with her arms.
After many attempts at traditional physical therapy, the Peterson family found the Northern Virginia Therapeutic Riding Program (NVTRP) in Clifton.
Alyssa started physiotherapy sessions incorporating horses (formerly called hippotherapy) and the results were remarkable.
"Early on, we saw the benefits of riding from a physical standpoint," Traci said. "Within a year of hippotherapy, Alyssa had completely even muscle tone on both sides of her body, she could easily cross the midline, and was so balanced that standing on a horse while walking was no problem."
But what her mother is even more proud of is the peace Alyssa has found on the farm.
"While the physical changes and benefits are nothing short of amazing, what it does for her mind, body, and spirit is even more incredible. NVTRP is Alyssa's happy place. She builds a relationship of trust with the horses and all the autistic tics she normally has go away," Traci said. "Her anxiety subsides. There is a sense of calm that washes over her and allows her to observe and enjoy her surroundings. C "It's the only therapy she does that makes her feel like a kid. Her childhood was lost in therapies, doctor visits, and surgeries. But here – at NVTRP – she finds joy."
The Petersons also found additional benefits from horse-assisted services — the ability to take what you experience at the barn and translate it into Alyssa's daily life.
"With horseback riding, she can see and feel the difference it has made, which has given her a confidence she hasn't found elsewhere," Traci explained. "She is now able to take that confidence with her to take on new challenges, overcome obstacles and believe in herself. She knows that if she can stand on a horse, she can do anything.
Founded in 1980, the NVTRP provides horse-assisted services to people with disabilities, at-risk youth, recovering military personnel, and others in need by helping individuals recognize unexpected potential in their lives.
Clients improve their physical condition and mobility through different programs by gaining strength, muscle control and balance. Working closely with horses – highly intuitive prey animals – encourages them to build self-esteem and socialize more, and also helps to give clients and their families a sense of community and belonging.
"Alyssa knows that at NVTRP, nobody cares about her diagnosis. They care who she is. They don't see autism or ADHD," Traci said. 'she would never walk or talk, have fun like never before, do her best and learn more about who she is as a person every time she rides. It's the only place that gives her the feeling like a person, not a diagnosis.For her, riding and NVTRP are home.