Ogema Train Tours Board for Summer Months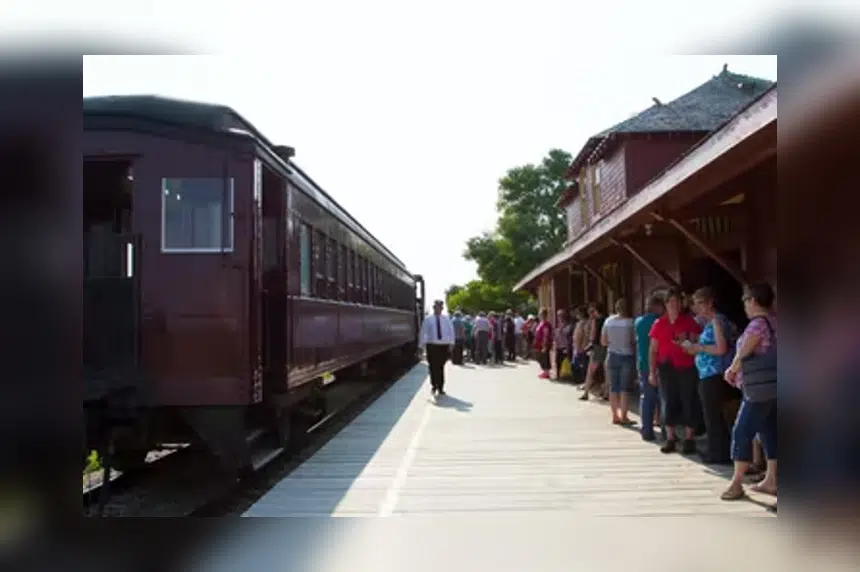 About an hour and a half drive south of Regina is the small village of Ogema, which has a tourist attraction like no other.
Ogema is home to the Prairie Southern Railway, a tourist railway designed for the ultimate prairie pioneer experience. In addition to that, it also includes food tours and a movie-themed tour.
Tours have become so popular that they must be booked in advance. Walk-ins are available, but may not be an option due to high demand.
Train tours have been in operation since 2010. Ogema Mayor Carol Peterson said the experience took years to develop.
"In 1998 we decided that since the community owned the railroad, we could run a train and maybe have something different for the fair day, not realizing it was such a huge project" , Peterson said.
The opportunity presented itself two and a half hours north of Simpson. It had a station identical to the one that originally stood on Main Street in Ogema. To get the building and its solid structure, 23 people ventured to Simpson to dismantle the station and rebuild it in Ogema.
"To go back to basics in 2005, which marked the province's centennial, we moved the station from Simpson to Ogema to be the focal point of Main Street," said Peterson.
In 2010, the city made two purchases: a 1944 General Electric diesel locomotive from North Conway, New Hampshire and a 1922 Pullman 70-passenger coach from Gettysburg, Pennsylvania.
Ogema is grateful to the people who keep the train running.
"We're really lucky to have local guys who know how to handle diesel engines… We're lucky people are stepping in and helping us out," Peterson said.
The tours began with the heritage train ride, which takes two and a half hours and offers panoramic views of the prairies. They have since expanded into more diverse tours.
"Our special tour is the 9 ¾ tour, which is Harry Potter-themed," Peterson said. "We tell people to bring their wands and wear their school colors."
Various other rides feature Canadian cuisines like Fork Fondue, Settlers' Supper, Texas-style BBQ, and craft beer train rides.
The main attraction takes guests back to the wild west.
"The very, very popular one is train robbery," Peterson said. "We have people who get on their horses and stop the train, then come and steal the passengers' money.
"That's where we're lucky with our 44-ton General Electric switcher, because it's a push-pull engine. So they get out of the passenger car, then go out on the siding. Then they come out the other end and hook on the other side.
All money raised from the "flights" goes to STARS Air Ambulance and the Saskatchewan Cancer Foundation.
The train cars are equipped with folding seats that twist so passengers never travel backwards. Peterson says operators made sure to put the twist seats in place so people wouldn't get motion sickness.
EDITOR'S NOTE: This is an edited version of this story, correcting the money going to charity.