Tryon Riding & Hunt Club Announces $3,500 Equestrian Grant Program – The Tryon Daily Bulletin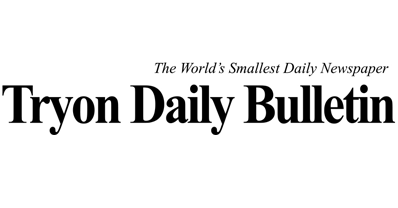 Tryon, NC, April 27, 2022 Tryon Riding & Hunt Club (TR&HC)
is delighted to announce its 2022 Equestrian Grants Program. Up to $3,500 has been designated to assist individuals over the age of 18 in the Tryon area who are developing a career in an equestrian-related field. The program aims to maintain the diverse skills necessary to preserve and enhance the region's vibrant equestrian community. It's one of the many ways TR&HC supports local residents and our equine heritage.
Grants awarded under the program are intended for individuals interested in pursuing professional, business, or technical program certifications or licenses that will enable them to work in areas related to equestrian sport. This could be EAP tuition, farrier certification, course construction or design, official show license, turf management, or other related skill areas. This program is separate from the Club's already successful scholarship program for those seeking college degrees. Club chairman Angie Millon noted that "the club realizes that there are many career paths and so the equestrian scholarship scheme is one way to reinforce that".
The scholarships will be awarded twice a year. Joanne Gibbs, TR&HC Philanthropy Team Leader, explains, "Our equestrian grants achieve several goals, first by inviting people who love horses to consider a career in the field. Then, as part of the application process, they are asked to chart a path that meets that interest. The financial support helps them take the first important steps towards this dream.
TR&HC is looking forward to giving the future stars of our sport a head start! For more information, visit tryonridingandhuntclub.org.
###
Formed in 1925, the Tryon Riding and Hunt Club seeks to enhance and preserve the traditions of the Tryon area by sponsoring and conducting equestrian, philanthropic and social programs that benefit and unite the community. Its members include, but are not limited to, those interested in horse-related activities and sports. TR&HC welcomes all new members. To learn more, visit www.trhc1925.org.