Tryon Riding & Hunt Club Announces New Board Members – The Tryon Daily Bulletin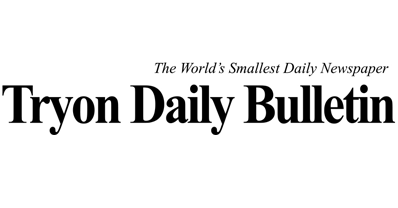 The Tryon Riding & Hunt Club is pleased to welcome five members to its board of directors. During their tenure, these volunteers will serve the club to advance its mission and vision, using its core values ​​as a guide.
The members of the board are:
Lee Cone – For over 36 years, Cone has owned / operated Windbrook Farm, a hunter / jumper show barn in Landrum, South Carolina. In addition, he served as president of the South Carolina Hunter Jumper Association for four years and has been repeatedly honored by the Blue Ridge Hunter Jumper Association as Coach of the Year.
Eric L. Straus – Currently Chairman of the Equine Sport Group, a multidisciplinary equine advisory group, Straus previously held leadership positions in organizations such as the Tryon International Equestrian Center and HITS, Inc., and as CEO of Washington International Association of Horse Competitions
Nancy Z. Wilson – As past president of the Tryon Riding & Hunt Club, Wilson focused on implementing changes designed to ensure that TR&HC was stable, profitable and ready for long-term sustainability and growth. In addition, she has served as an administrator and educator in Polk County and Caroline County Day Schools.
Donna Younkin – Younkin has done a lot of volunteer work at major equestrian parks in the east including Kentucky, TIEC, JFI, Fork, Blue Ridge, FENCE HT, TRHC HT, and NJ. In addition, she served on the board of directors of Horse Park of NJ and as the former director of special initiatives at DCF in New Jersey.
"As a non-profit organization that gives back to the community, we are grateful to the members of the Board of Directors who dedicate their time and expertise to our efforts, "said Angie Millon, Vice President of TR&HC. "We look forward to entrusting the rich heritage of the club to these dedicated professionals, as they bring their varied leadership backgrounds to help advance our programs. "
As we continue to strengthen board leadership and community engagement as a whole, TR&HC looks forward to a very successful 2022 events calendar as it expands its involvement in promoting regional equestrian sport.
The Tryon Riding & Hunt Club has celebrated and supported the equestrian traditions that have enjoyed Tryon and western North Carolina for over 95 years. Established in 1960 as a non-profit organization, today's Tryon Riding & Hunt Club encourages, supports and promotes all types of equestrian activities through education programs, skill demonstrations equestrian and cooperation with related programs of nature conservation, trail and road maintenance, recreational and sporting events, and all other equestrian activities that will benefit the whole community. Visit https://tryonridingandhuntclub.org/
Submitted by Leigh Borreson